Annual Festivals in Jakarta: Must-Attend Festivals in 2020
As the current capital city of Indonesia, Jakarta has hosted various annual festivals that are worthy to attend. The city is the home of the cultural mixture from many ethnics and religions. That makes Jakarta the perfect place to hold festivals. Here is the list of annual festivals in Jakarta you must attend in 2020.
#1. Jakarnaval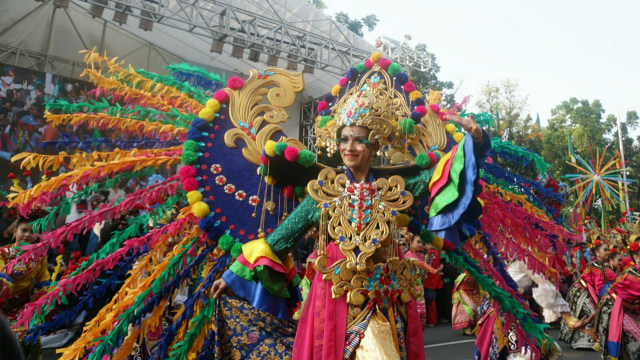 This is one of the biggest festivals in Jakarta that held annually. Being celebrated for the first time in 2013, Jakarnaval always involves famous local artists to perform various forms of entertainment. Usually held in July, Jakarnaval always attracts a large crowd of people since the first year. As a part of the city's birthday celebration, Jakarnaval also includes a large parade.
#2. Jakarta Cultural Fest (JCF)
If you want to know more about the cultural life of the city's original ethnic, Betawi, this Jakarta Cultural Fest (JCF) will be the rightest festival to attend. Just like the goal of the festival, JCF puts its main focus on the Betawi cultures. Usually held in May, attending the festival, you will be able to learn about the traditional music, foods, and dances of Betawi ethnic.
#3. Festival Condet
Festival Condet usually takes place in July. Being held in one of the most famous areas in East Jakarta, this festival is also highly anticipated by local people. During the festival, you can enjoy a large parade held along Condet Street. Festival Condet usually involves cultural entertainment such as dances, traditional music, and foods.
#4. Jakarta Fashion and Food Festival (JF3)
JF3 is one of the annual festivals in Jakarta that you should not skip from your list. The festival presents exquisite menus, scrumptious cuisine, fabulous fashion, daring couture designs, vibrant colors, and classy couture that light up the culinary and fashion scene of Jakarta. This is one of the biggest events in the city that you must attend.
For hotels in Jakarta, your family can choose BI Executive Hotel. Its strategic location in the city center, makes it easy for you to walk to the children's playground easily. Take advantage of cheap stay offers from AGODA and BOOKING.com